High Definition Scanning
High definition scanning collects data in a 3-D point cloud consisting of the x, y, z, and intensity values up to

 

billions of individual points. 
survey-grade point data quickly and safely
High Definition Laser Scanning (HDS) uses a laser scanner to capture high-density, survey-grade point data quickly and safely of existing conditions. Data can be acquired indoors or outdoors from up to hundreds of feet away in any direction. High definition scanning collects data in a highly-detailed, three-dimensional (3-D) point cloud consisting of the x, y, z, and intensity values for millions, and sometimes billions, of individual points. This data collection offers excellent accuracy as well as a safer way to capture data for project needs.
High Detail, High Definition Scanning
The most notable difference between high definition scanning and traditional surveys is in the volume of data collected. HDS measures and records point data extremely quickly and accurately. The high-density of data points allows the user to see an accurate 3-D representation of the scanned area. The point cloud data is so dense that it can even show the depth of cracks and other surface details. HDS field personnel can perform instant QA/QC of the data before leaving the site, virtually eliminating the need for a return visit. This high level of detail and added visualization translates to a better final deliverable, more accurate and timely designs, and higher overall project value.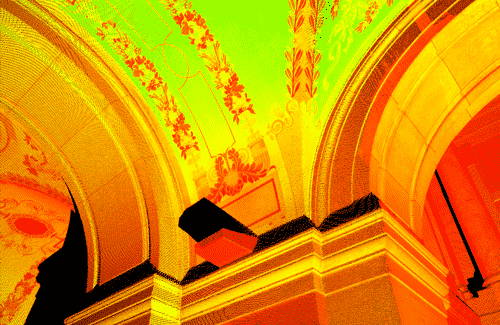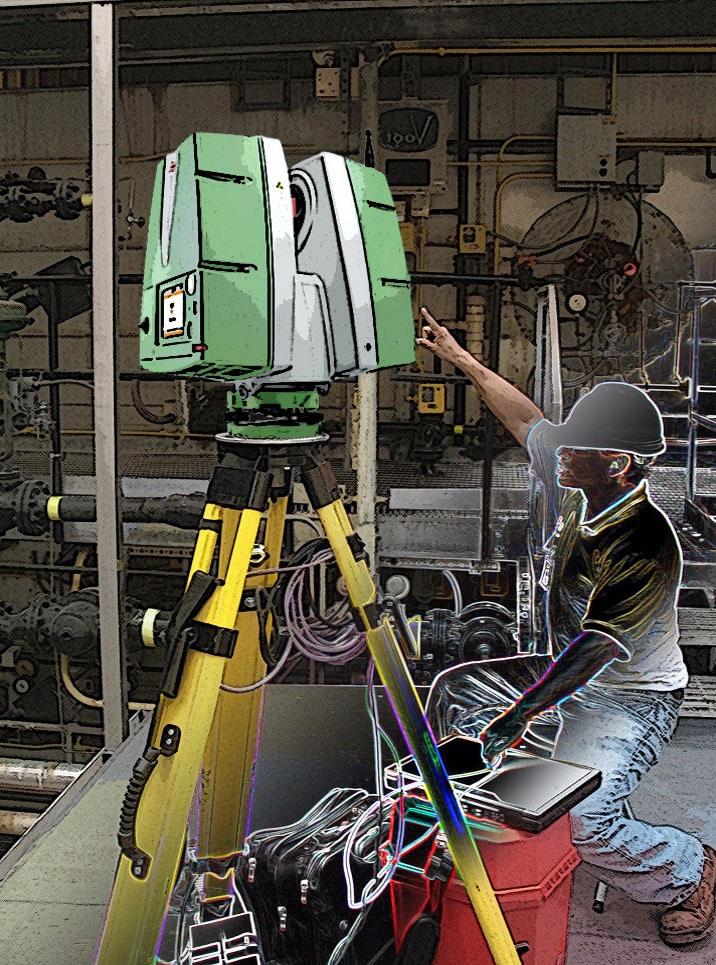 Access & Safety
Because high definition scanning acquires data without needing to occupy the area being scanning, data collection can occur in potentially unsafe areas that would otherwise be inaccessible or impractical using traditional survey methods. Buildings, bridges, towers, and cliff faces can be scanned without the need for fall protection equipment. The person scanning the area can be safely on the ground and yet capture precise images and data. Airports, railroads, and other high traffic areas can be scanned without diverting traffic or interrupting vital transportation hubs. There's no waiting time for permits or the need to travel to the site.
Roadways can be surveyed from locations away from the drive lanes, which may not require expensive and inconvenient traffic control measures. And when occupying less-than-ideal positions is needed, the rapid speed at which the data is collected allows the scanner operator to complete their work and move on in a minimal amount of time.
All of the scans can be completed without any noticeable disruption to services or location use. It's an excellent resource when you can't or do not wish to use traditional scanning methods and provide unparalleled accuracy and data that can be used alone or combined with other services.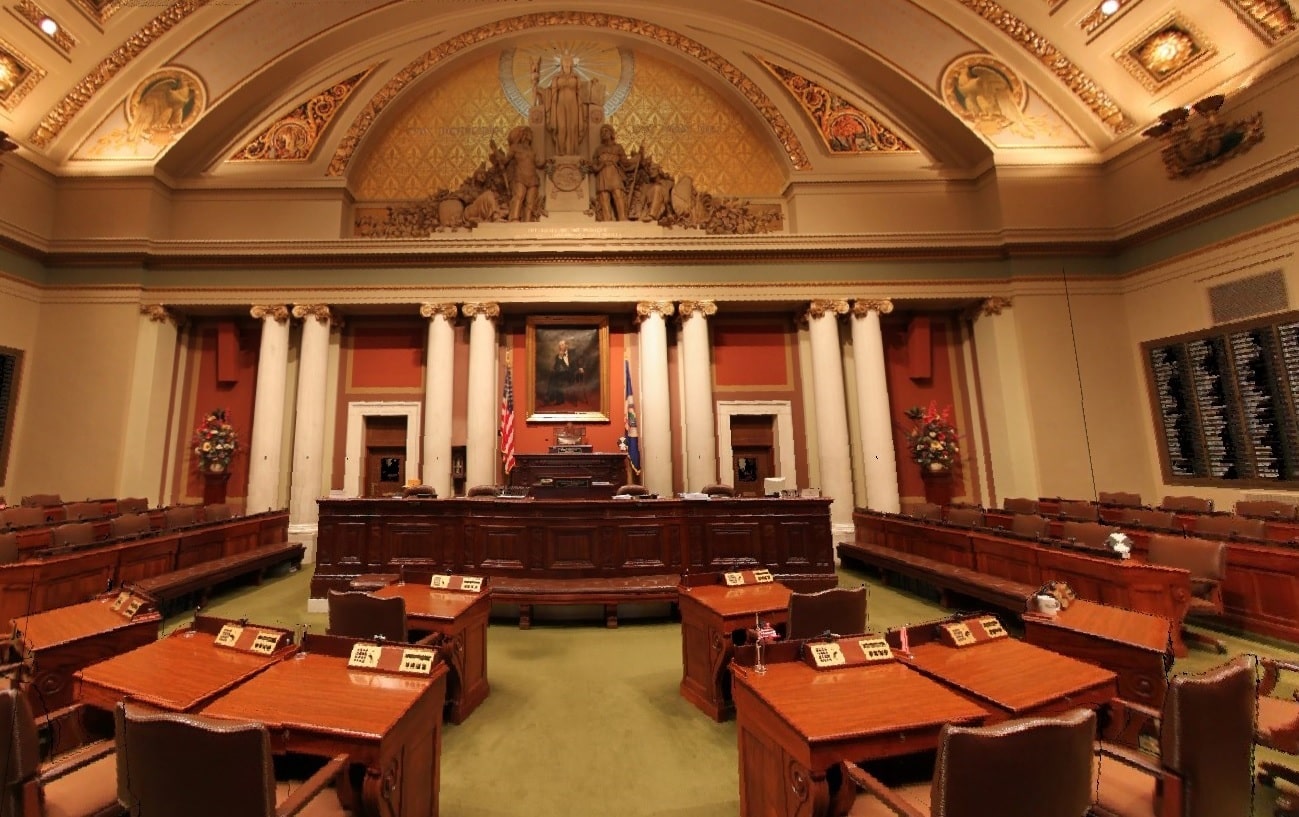 Applications
The HDS point cloud is a highly-detailed and accurate 3-D record of the site conditions at the time of the survey. This can be an indispensable reference for surveyors, engineers, architects, planners, developers, lawyers, and facility management/maintenance for design, as-built records, existing condition inspections, legal exhibits, asset management, visualization products, and other engineering applications.
Common HDS markets include:
Architectural / Structural (structural integrity, interior/exterior design, historic preservation)
Mechanical / Electrical / Plumbing Systems (HVAC, power & lighting, gas, water, steam)
Utility Facilities (substations, power plants, oil refineries, water treatment plants, hydroelectric dams, telecommunication sites)
Aviation (terminals, baggage systems, security checkpoints, runways/taxiways/apron)
Transportation (highway/rail corridors and bridges)
Planning (clash detection, quantity calculations, spatial modeling, presentation visuals)
Legal (accident/crime scene preservation/reconstruction)
Deliverables
We always work closely with each client to ensure that every deliverable meets the specific needs of the client for that particular project. This could involve using the HDS point cloud data to produce a wide variety of customized products in numerous industry-standard formats, such as Leica Geosystems' TruViews, Dimensional drawings or elevation drawings from point cloud data. We can also provide clients with guidance for working directly with the point cloud data themselves. The processed HDS point cloud data can be used to generate highly-accurate surface models for the ground, floors, walls, and ceilings as 3-D models as a BIM, regularly-spaced Digital Terrain Model (DTM) grid, or as a Triangulated Irregular Network (TIN).
Each project is unique, and we recommend a consultation to ensure we agree on the services needed to meet your project needs.
A typical HDS deliverable can include:
Point Clouds
Building Information Models (BIM)
Planimetric / Topographic CADD Drawings
Digital Terrain Models (DTM) / Triangulated Irregular Network (TIN) Files
Leica Geosystem's TruView
Cross-Sections
Bridge Clearances
GIS Shapefiles
Quantity Calculations
Animated Fly-Thrus
Martinez Geospatial
2915 Waters Road, Suite 100
Eagan, MN 55121
Phone: 651-686-8424
Fax: 651-686-8389