Laser Scanning & Mapping for the
Energy and Utilities Industry
Energy and utility mapping projects require precision. But sometimes, the space available doesn't allow for traditional laser scanning. At Martinez Geospatial, we offer a wide range of indoor and outdoor survey options including mobile LiDAR, high-definition static scanning, SLAM technology, and conventional land surveying methods to provide high-quality, detailed, and accurate 2D drawings and 3D models for the energy and utility industry.
CLICK TO VIEW EXAMPLES OF UTILITY PROJECT APPLICATIONS
Boilers and Chillers
Facility Construction / Renovation / Expansion
Hydroelectric Dams
Landfills / Mines / Quarries
Oil Refineries
Pipelines
Power Plants
Solar Fields
Substations
Water and Wastewater Treatment Plants
Wind Farms
Precision Data Aquisition for Energy and Utility Projects
From a plant expansion project to managing field operations, the energy and utilities industry requires precise geospatial data for many projects. Martinez Geospatial provides interior and exterior survey-grade data acquisition using aerial drones, mobile LiDAR systems, high-definition static terrestrial laser scanners, global navigation satellite system (GNSS) receivers, and conventional land surveying equipment. Our extensive experience enables us to collect and process field data quickly and efficiently through careful workflows.
At Martinez Geospatial, we utilize the very latest laser scanning/SLAM technology, including the NavVis VLX 2nd Generation wearable mobile mapping system. This system allows us to quickly and accurately scan areas where traditional laser scanning would be challenging. We are able to scan the MEP (mechanical, electrical and plumbing) components and HVAC (heating, ventilation, and air conditioning) systems, ensuring your team has the exact measurements and locations required for a successful project. The NavVis VLX produces precision point clouds that we use to create outstanding 3D models for analysis and design applications.
SERVICES:
Land Surveying
High-Definition Laser Scanning (HDS)
Simultaneous Localization and Mapping (SLAM)
Point Cloud Data Processing and Registration
3D Spatial Modeling
CADD Drafting
Drone Aerial Imagery
Photogrammetry and Orthophotography
GIS Attribution and Formatting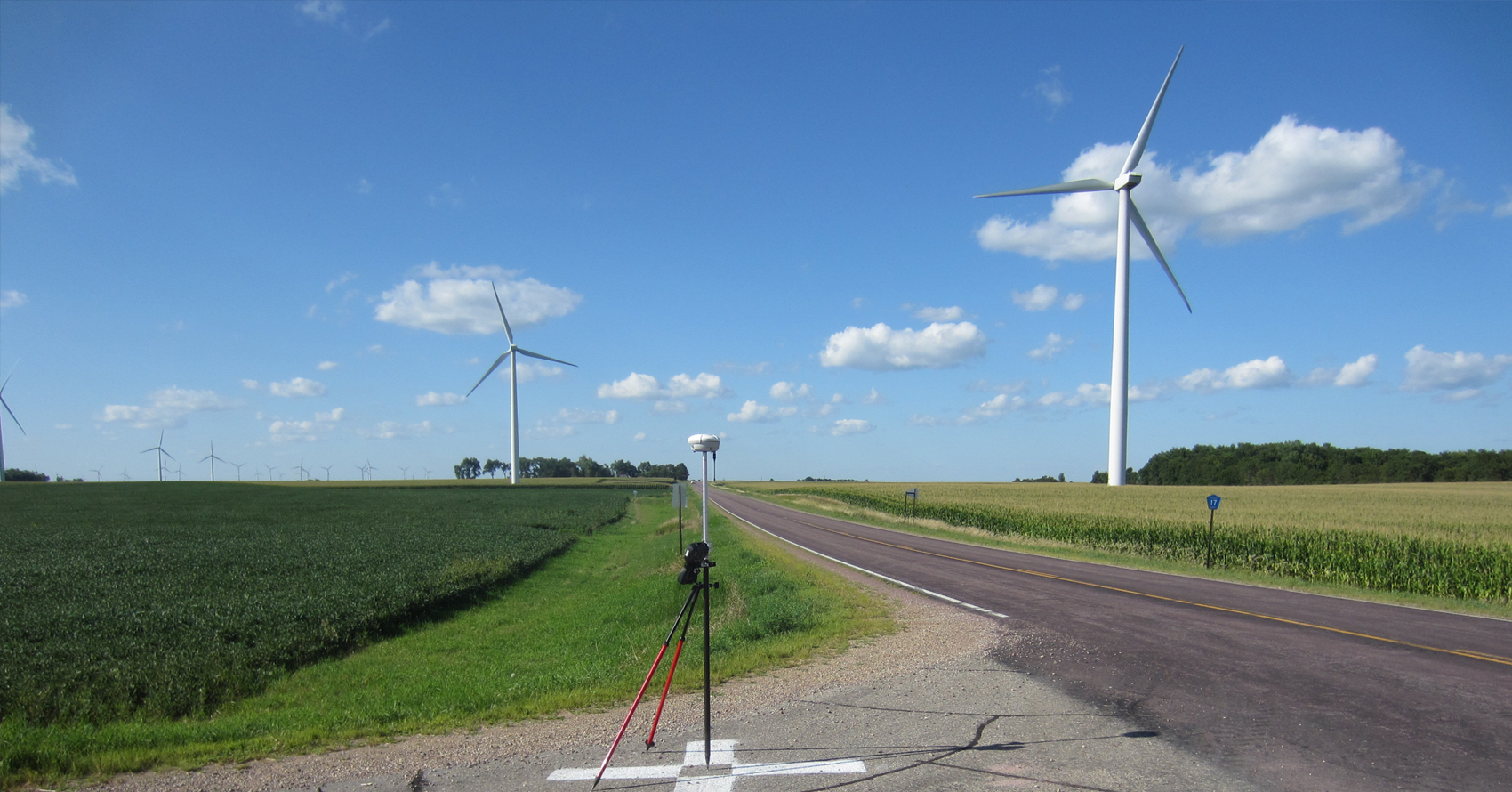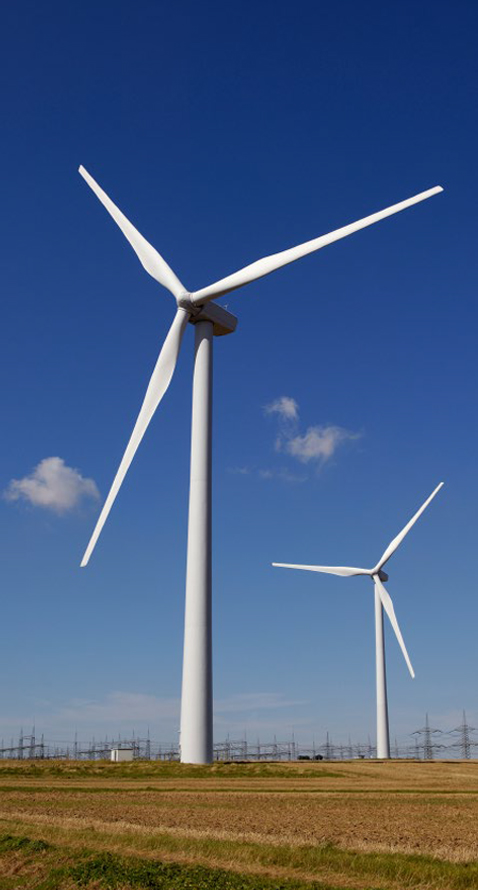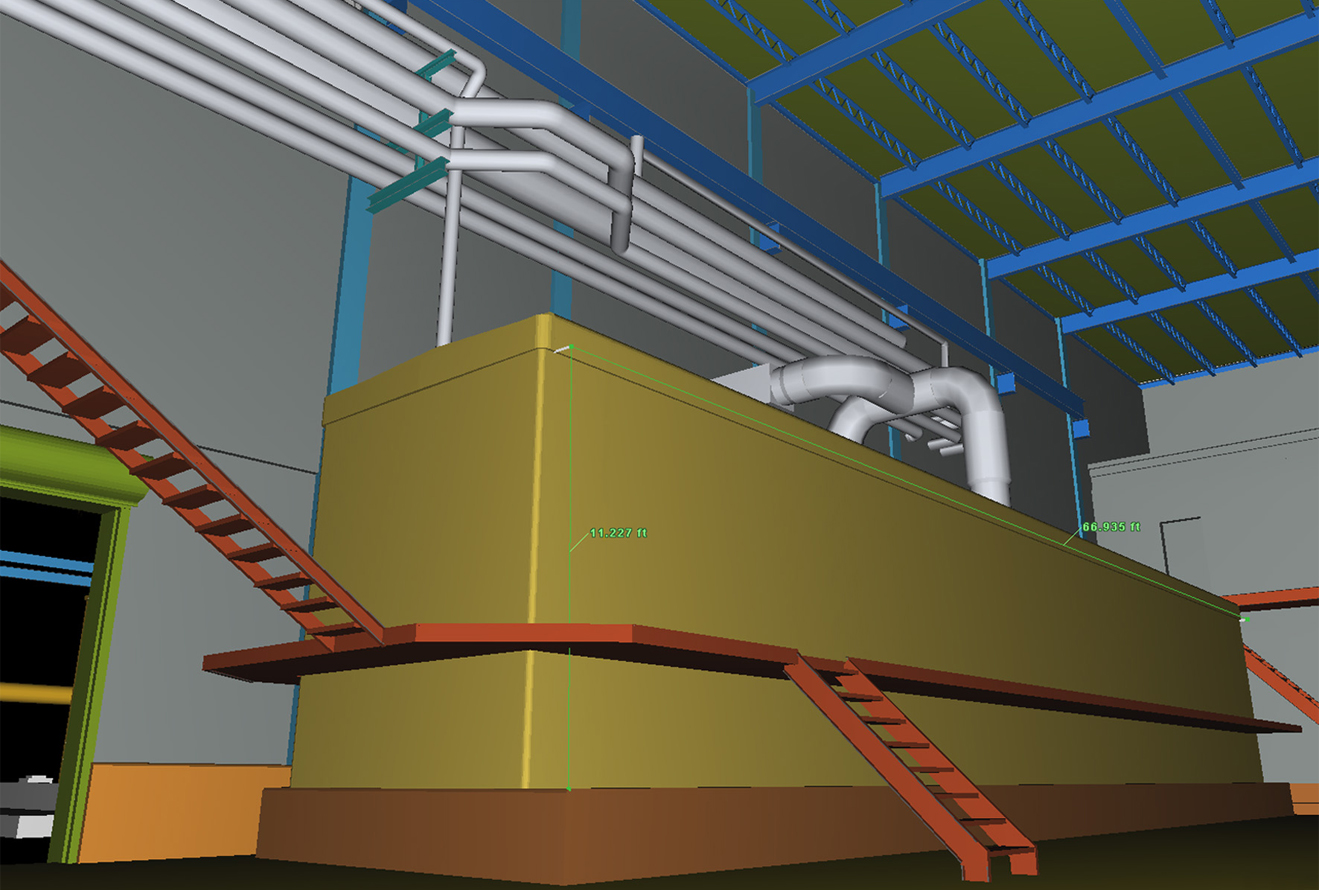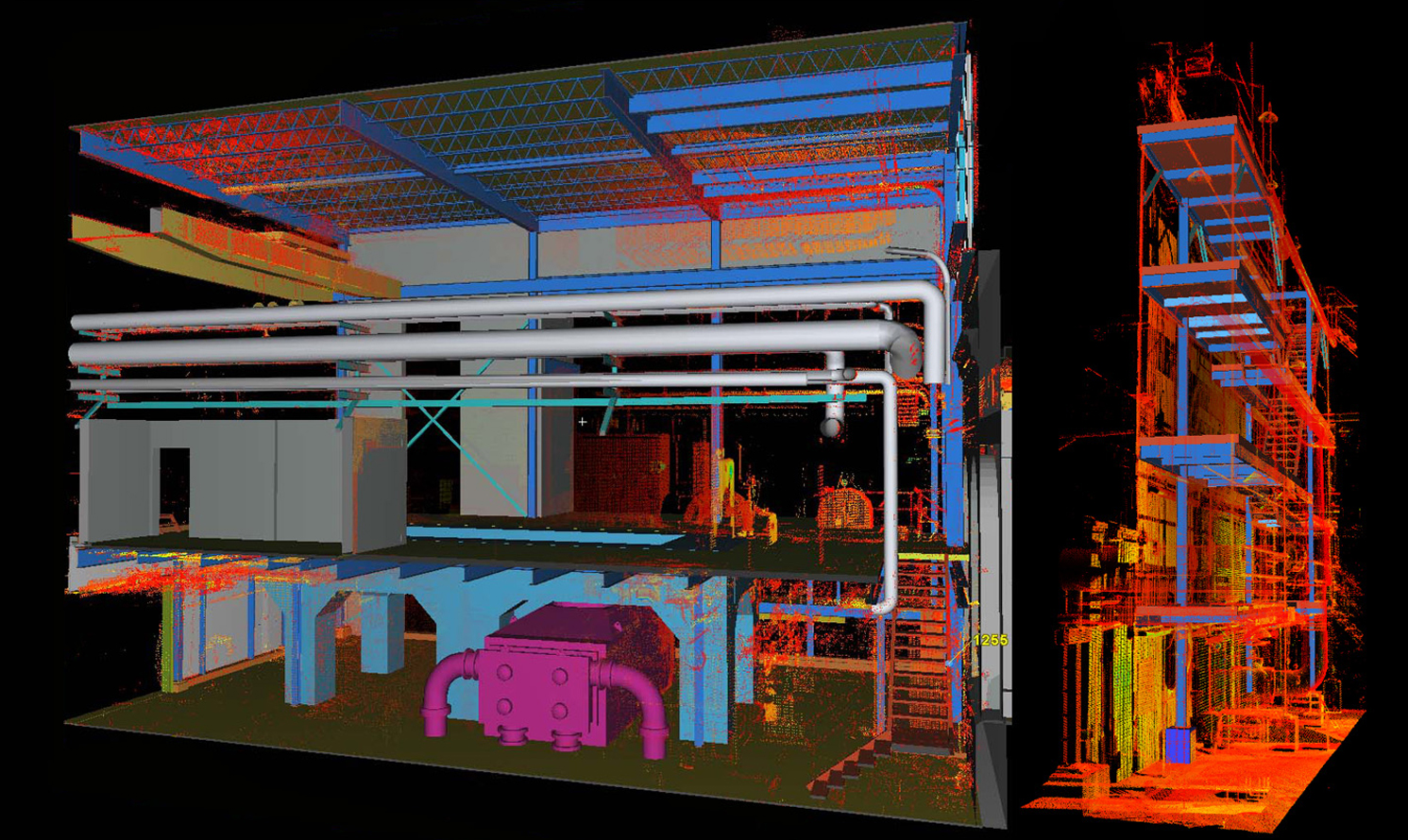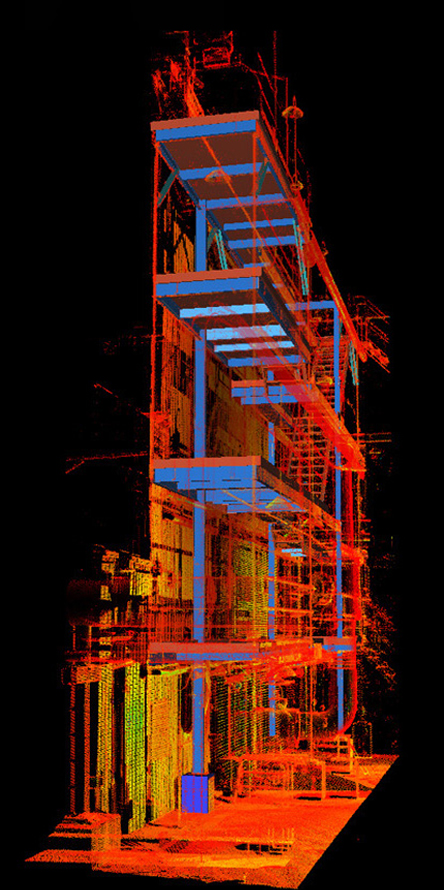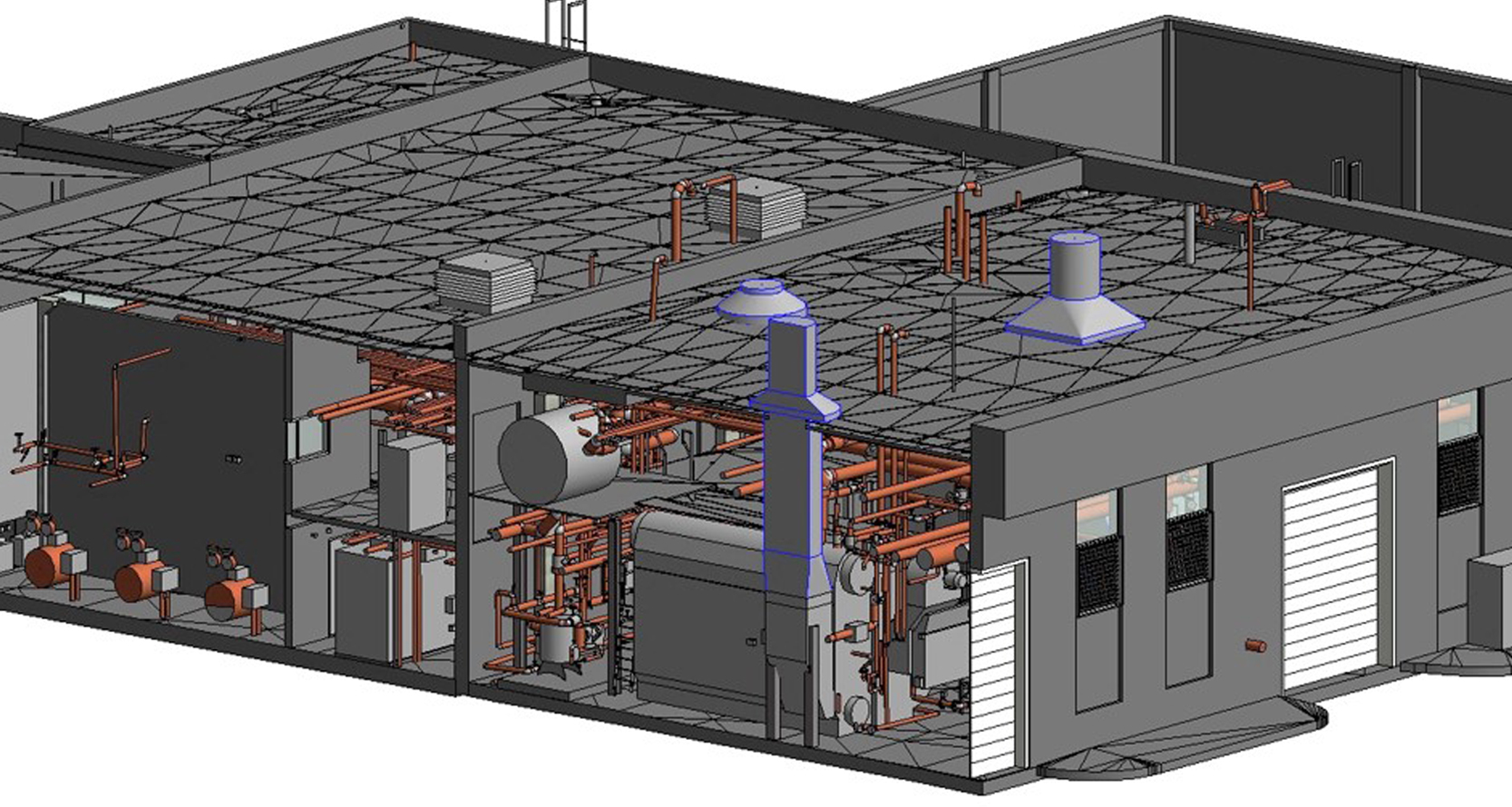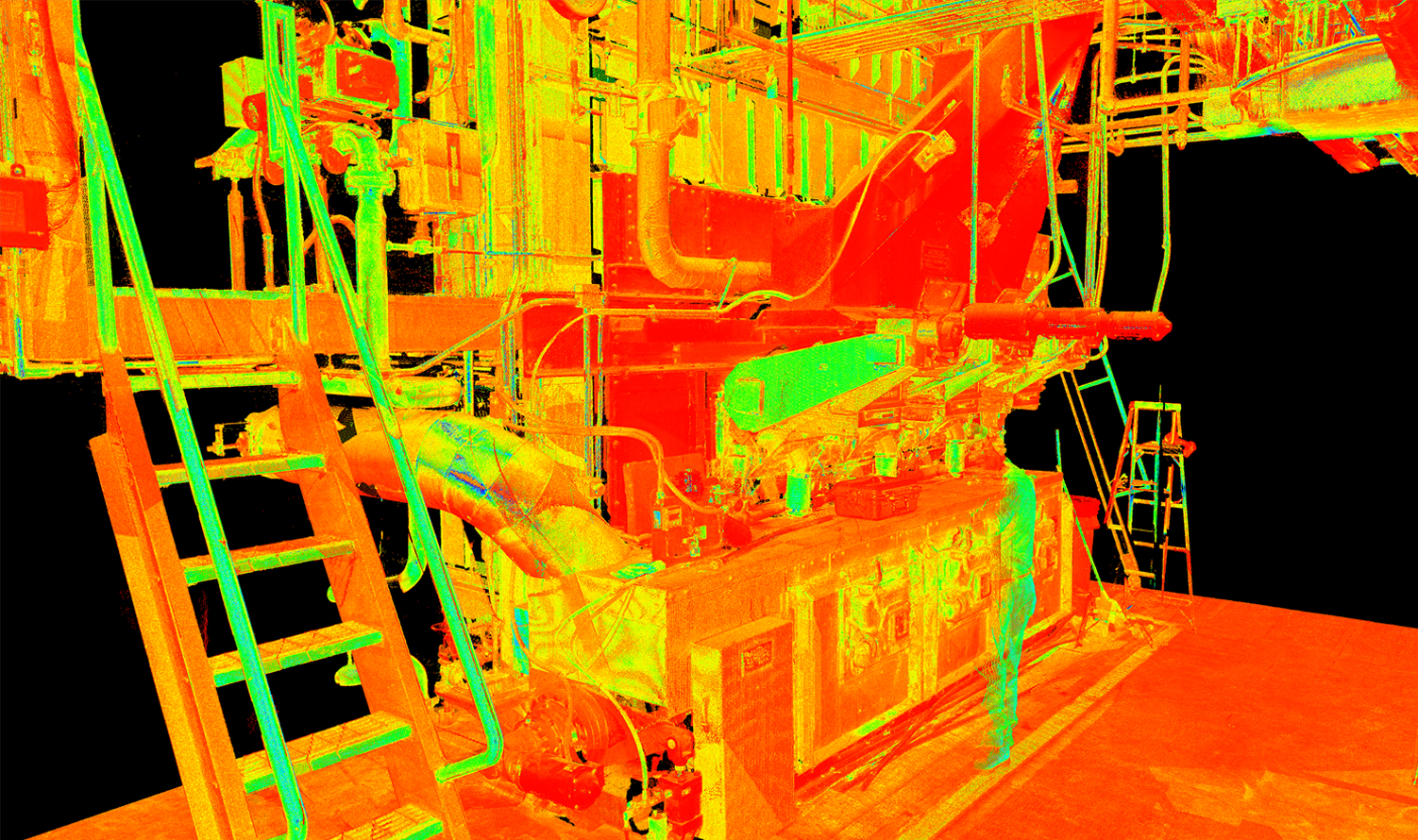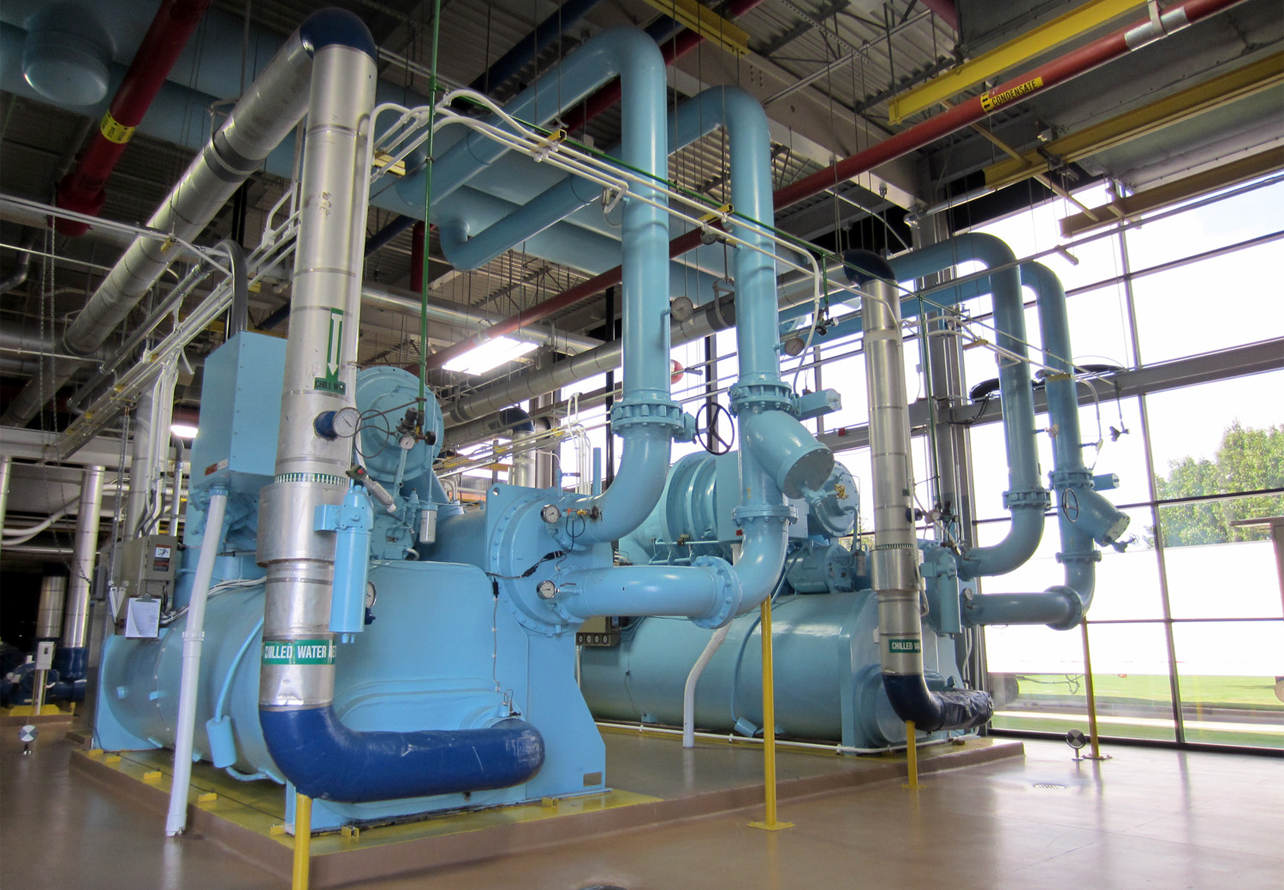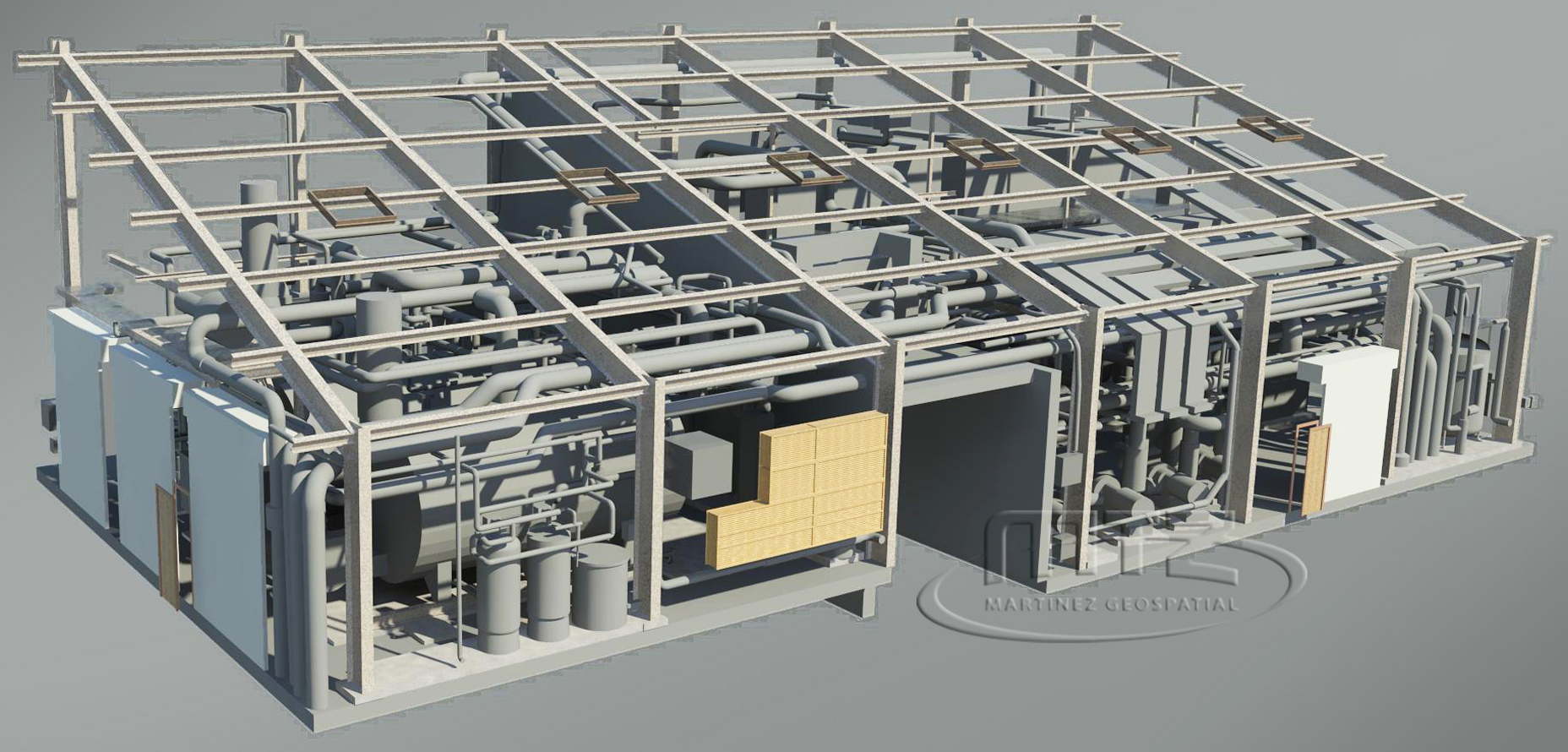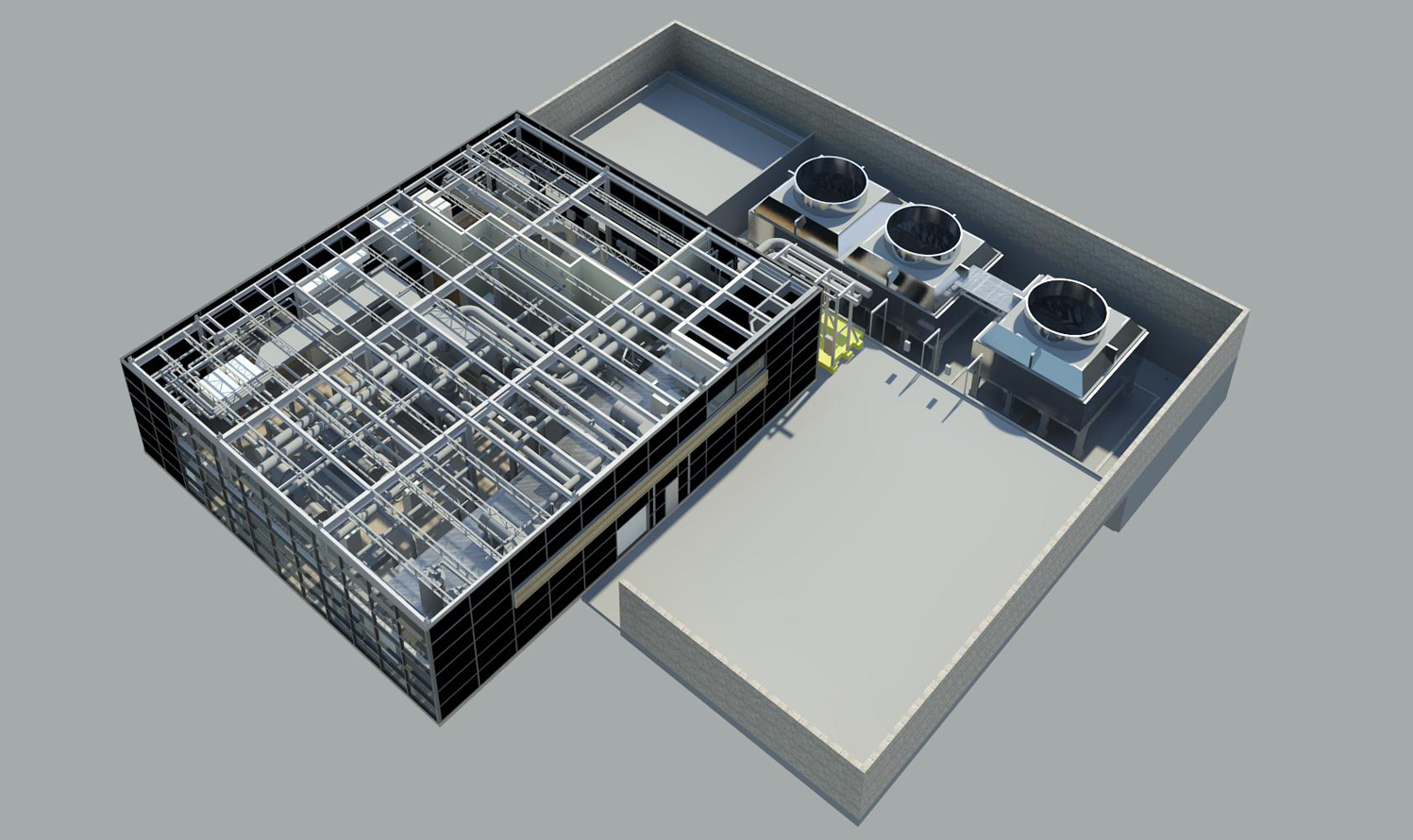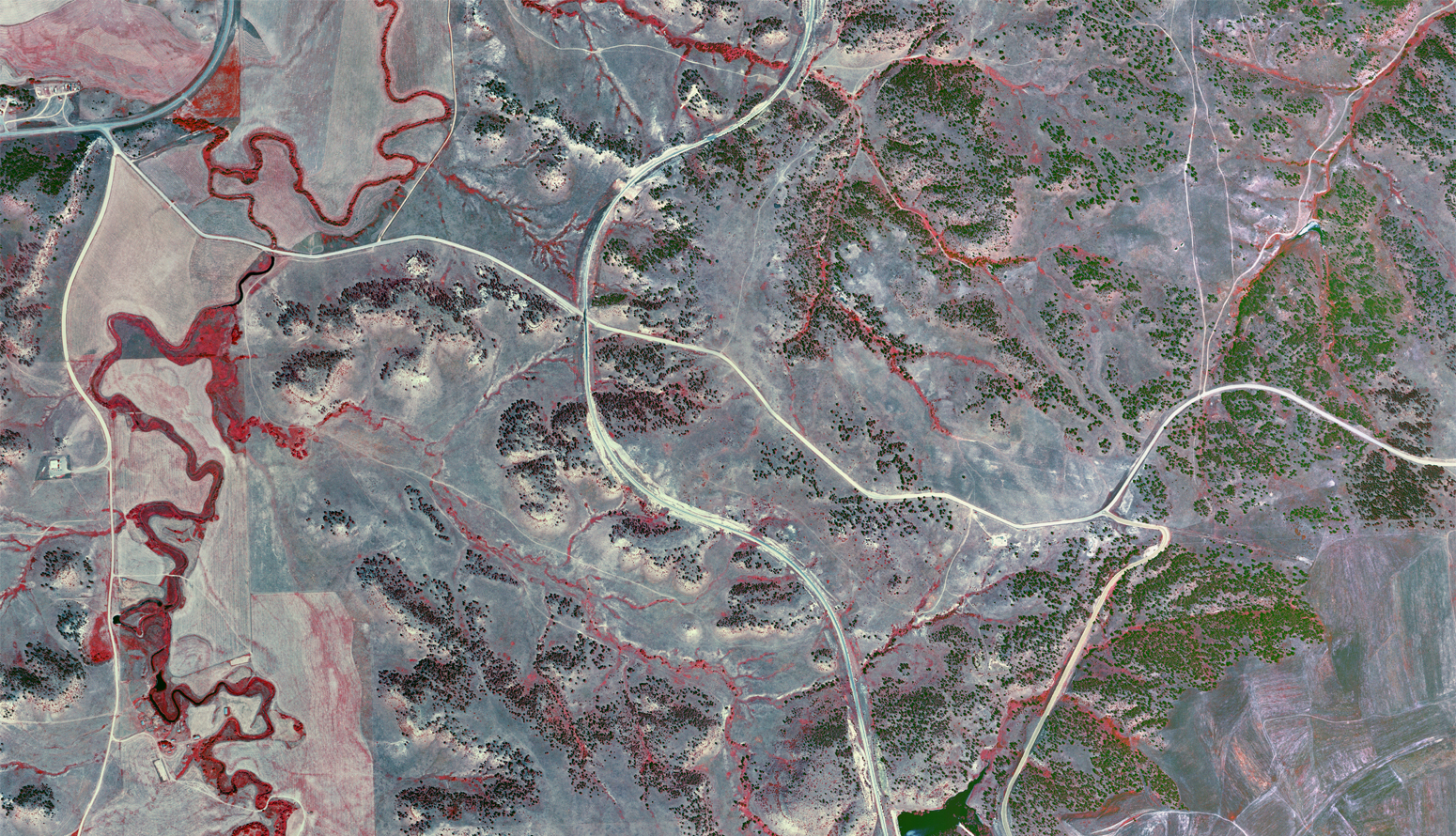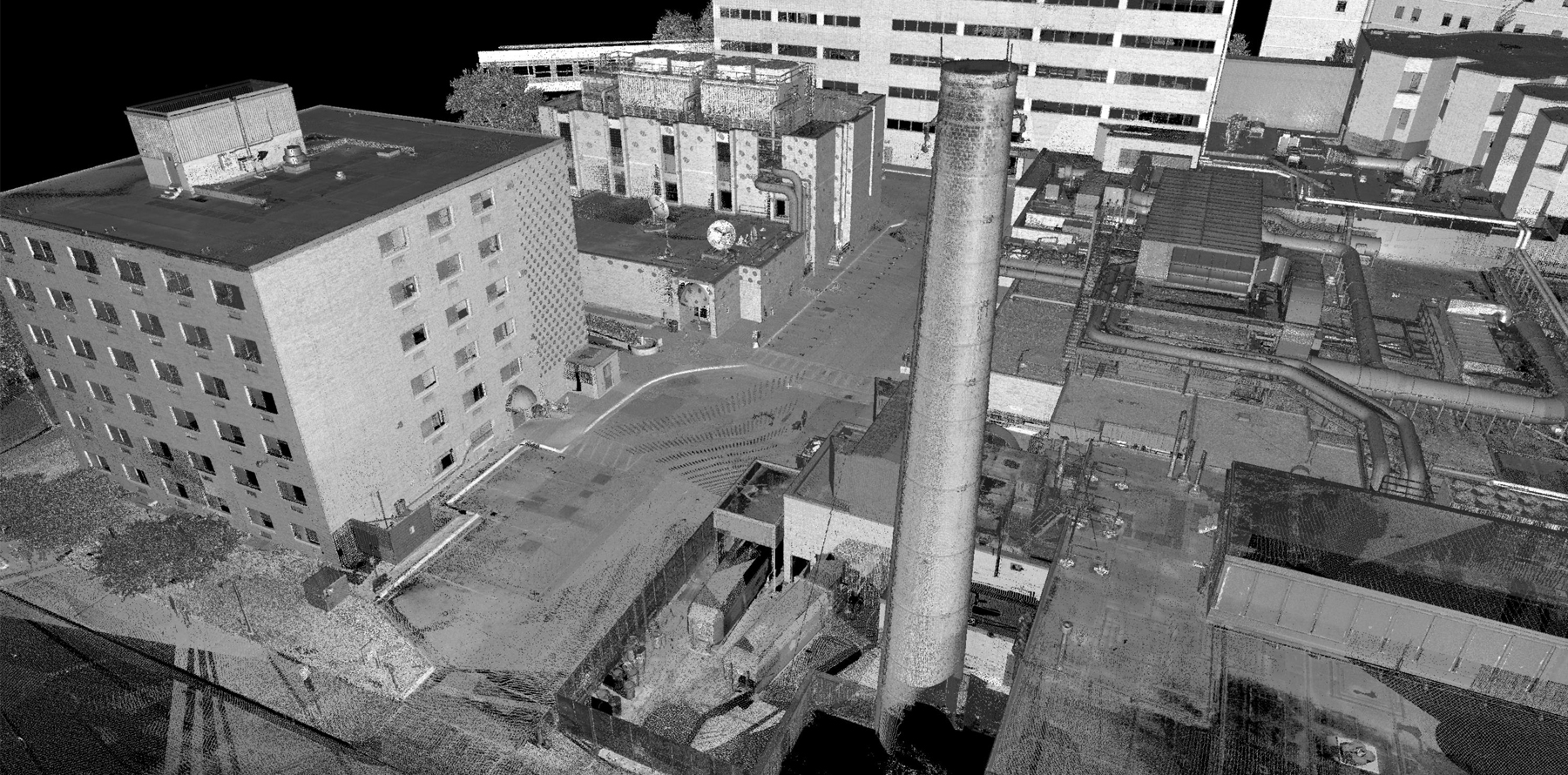 Expert 3D Modeling for Energy and Utility Projects
Martinez Geospatial has many years of experience creating geospatially-accurate 3D digital models for many types of construction and engineering projects, including energy and utility projects. However, using precision technology is only part of our success. Our expert team is really the key to client satisfaction and successful projects. Each project is unique, and our consultative approach and adherence to the highest standards of quality make Martinez one of the top companies in the industry. We offer experienced operators, technicians, surveyors, and visual artists who work hard to ensure your satisfaction and your project's success.
DELIVERABLES:
Point Clouds
As-Built Record Drawings
Planimetric Drawings
Topographic Maps
3D Spatial Models / BIM
Aerial & Ground-Based Imagery
GIS Databases
Let's talk about your project.
Martinez Geospatial
2915 Waters Road, Suite 100
Eagan, MN 55121
Phone: 651-686-8424
Fax: 651-686-8389